Simplify your academic life.
All the tools you need to create, collaborate and present your work from anywhere.

Get a free Bluescape account when you register with your artcenter.edu email address.
A Limitless Learning Environment
Use Bluescape's infinite workspace to plan, organize, share, and interact with content. Track assignments, projects, and more all in one place.
Key features:
Integrated video conferencing

Online whiteboarding

Advanced content sharing and presentation modes

Video uploads with synchronized playback

Timers and polling capabilities

And much more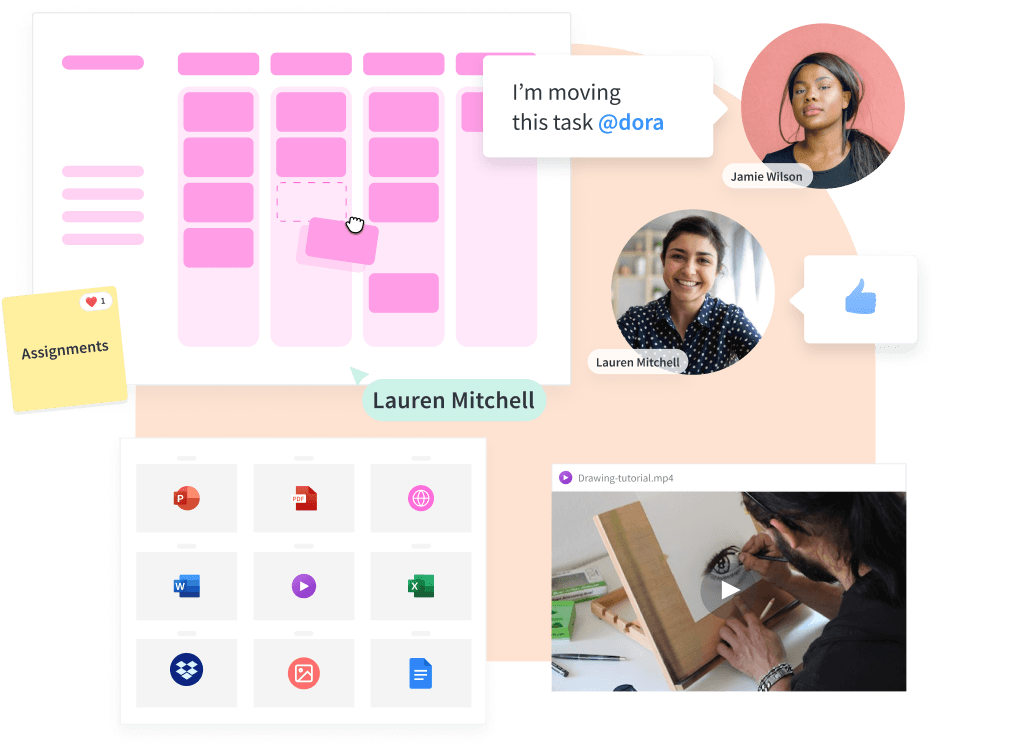 Unlimited Possibilities
Popsync image search
Instantly search multiple image libraries to find inspiration and presentation content
BYOD
Interact from any device, including laptops, mobile devices, and in-room displays.
Connect anytime from anywhere
Your workspaces are safely stored in the cloud and are accessible around the clock.
Express yourself
Build the perfect portofolio or presentation in a workspace as limitless as your imagination.
Pixel-perfect images From high-resolution photos to digital art, the finest details of your work are visible with no loss of quality.
Multimedia content Show off your diversity of talent and skills by uploading your artwork, designs, videos, animations, and web content.
Creative canvas Use layout tools and visual templates to organize and present your work.